Tango Speed Dating™ – Dec 13th
Before you even have to think about what to say...
tango. chat. switch partners!
by Author and Tango Teacher, Gabriela Condrea
Sat, Dec 13th – 5-7pm
Lake Chad Cafe
1712 S Jackson St, Seattle WA
30s & 40s Men seeking Women & Women seeking Men
(More Tango Speed Dating™ events!)
DESCRIPTION
Tango Speed Dating™ is a whole new way to interact with real people, live, in-person – a chance to connect through simple partner games using body language before you ever have to say anything! In-between games, you'll get a quick chance to introduce yourself and chat, before you switch partners!

And after the games, after the ice is broken, the Tango Speed Dating™ party will continue: we'll keep the music going so you'll have a chance to take advantage of each unique venue's tantalizing food and drink specials, mix and mingle with the people you've been sharing games and laughs with.
(This is NOT a class; NO experience necessary – and gentlemen, the ladies love it!)
PRICING & PRE-REGISTRATION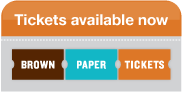 Cost*:
$25/person, $45/two people, $60/three people
Register with friends and save!
($30/person day of, space allowing)
* appetizers included! *

30s & 40s Men seeking Women &
Women seeking Men
(Pre-registration is non-refundable.
Thank you for understanding.)





* These events are pop-up style and space is limited. Get on the email list
(email info[at]gabrielacondrea.com) to be the first to know! *
Photo from a Tango Improvisation Workshop, 2010




Gabriela Condrea – author, teacher, student of life
Connection is a theme prevalent
both in Gabriela Condrea's writing and her tango teaching (Tango is About the Connection). A local author (book: When 1+1=1 (& Cuando 1+1=1), blog: Invisible-Ties.blogspot.com) inspired by her experiences on the dance floor and conversations about relationships, her mission is to make dance easy and accessible to people of all backgrounds (especially those with two left feet!), to connect people through dance, and use tango as a means to develop and strengthen partnerships of all kinds.
More events by Gabriela

Photos + Comments from Gabriela's Intro to Tango Workshops



Check out Gabriela's book,
When 1+1=1: That "Impossible" Connection.
CONTACT
Gabriela Condrea
206.778.3239 | info[at]gabrielacondrea.com
MORE on Gabriela's Writing, Classes, and Tango Projects:
blog: Invisible-Ties.blogspot.com | twitter: @gcondrea
facebook: Tango is About the Connection & When 1+1=1 by Gabriela Condrea
Tango Speed Dating™ in the news!
Tango Speed Dating™ on Facebook